T-Shirts / Hats
Ohio Valley Bulldog Hats $10.00 ~ T-shirts $12 plus $2.00 shipping
T-shirts can now be ordered with our new logo on our home page. Shirts are $12 unless you need an XXXL then they are $15. sizes Y=Youth YS, YM, YL ADULTS - S, L, XL, XXL, AND XXXL. Add $2 per oder for shipping. Send money order with a index card to us with your mailing adress and sizes needed. Thanks.
Ohio Valley Bulldogs Kennel just started getting some hats, all hats are 100% cotton, all letters are put on by EMBROIDERY, low profile and pre-bent shaped bills. We have 7 different colors to choose from. Black, blue, light blue, pink, yellow, red and white. If you woud like to purchase one of our hats Send a money order to Ohio Valley Bulldogs in the amount of $10.00 per hat plus $2.00 shipping up to 6 hats then every 5 hats add $1.00 more for shipping.
Ship to: Ohio Valley Bulldogs 4054 School House Rd. Little Hocking, OH 45742
WE ARE CURRENTLY OUT OF T-SHIRTS WE WILL GET MORE ORDERED SOON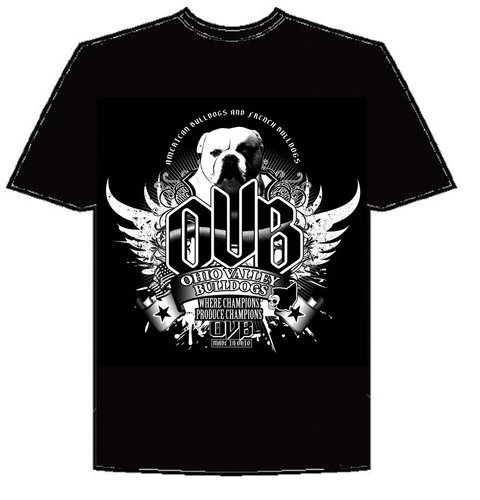 website on back of hat and one size fits all.....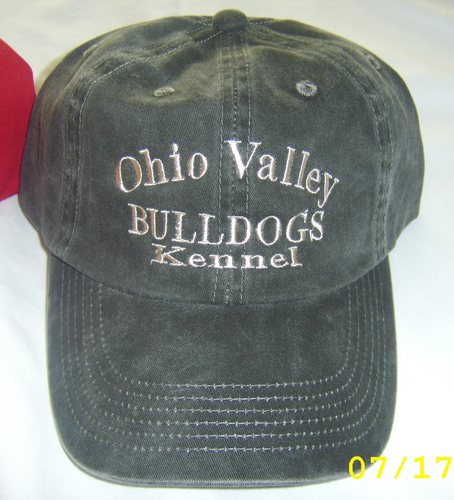 sample of black hat above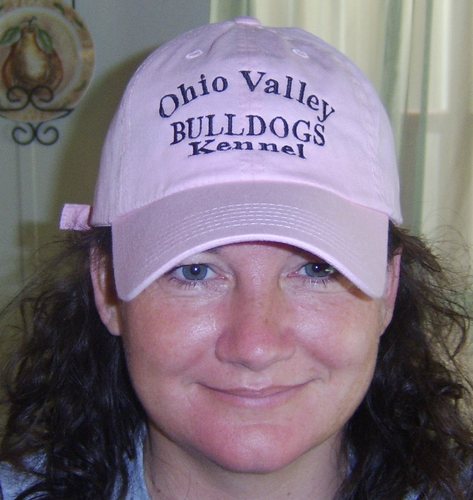 PLEASE COPY AND PASTE AND SEND WITH ORDER
Mail order
HATS—ONE SIZE FITS ALL
Please put the number of hats you want by each color
Quality
Black ___
Red ___
Pink ___
Blue ___
Light Blue ___
Yellow ___
White ___
Total number of hats ___ x $10.00 (per hat) = $_______
Shipping up to 6 hats $2.00 every 5 after that add $1.00
total shipping cost $______
Total cost of order including shipping $_________
( Sample - 2 hats = $20 plus $2 shipping = $22.00 )
Send Money order to:
OVB Kennel 4054 School House Rd. ~ Little Hocking, OH 45742
Please send me a email and let me know you are placing this order
Allow 2 - 3 weeks to receive hats.
THANK-YOU FOR YOUR ORDER