WELCOME TO THE HOME PAGE OF THE MID-OHIO VALLEY BULLDOGS
We are glad you stop by the web site. Here you will learn about the American bulldog, and the French Bulldog and fall in love with them. We fell in love with our first American Bulldog we got back in April of 2004. Then shorty after that we got our boy JACK he has become a great addtion to our kennel here in the Mid-Ohio Valley. Jack is our main stud Dog. More to come............
We Started with The Bully Type American Bulldogs and has since then got into the French Bulldogs and most recently a male Frenchie. Keep a eye on us and expect great things to come from Ohio Valley Bulldogs Kennel.
WHERE CHAMPIONS PRODUCE CHAMPIONS...... see Produce Page.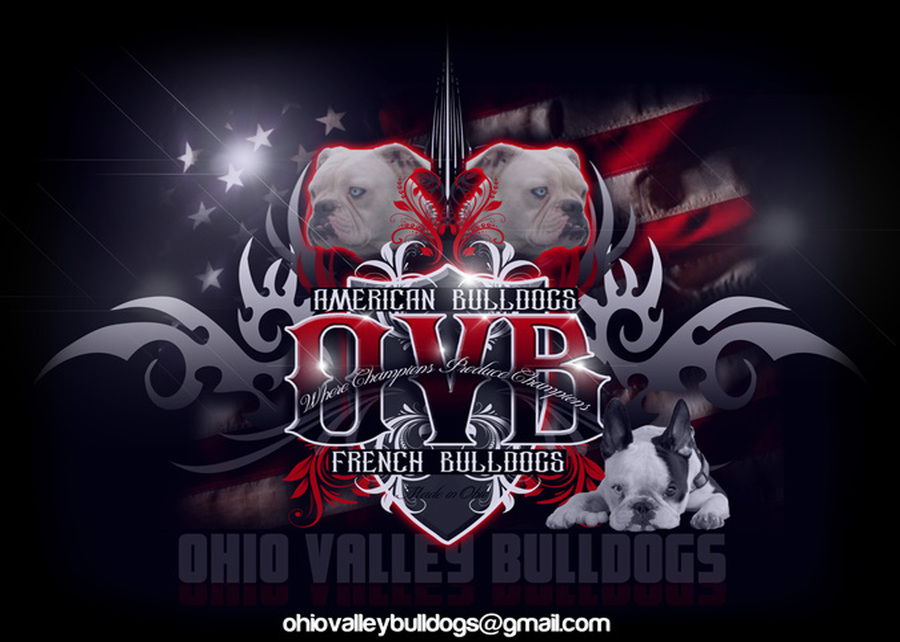 We are a family of seven, five kids and my wife and I. American Bulldogs are great family Dogs and are great with kids. They will protect your house at night and while your away. Check the "About Page" to learn more about us.
Any questions or comments can be emailed to me. If you live in the area and have an American Bulldog I would like to here from you.
check the website often for updates
check the for sale page for puppies