OVB's Raising Ruckus
OVB's Raising Ruckus
Ruckus was produced by SABK kennels with the help of my boy OVB's Capone, He is the FIRST DNA'd Full bodysuit Lilac American Bulldog in the World.
We are glad to have him here at Ohio Valley Bulldogs.... He is one our Stud Dogs Line up here. He will be open for stud for a short period of time for $2000, or if you have a female I would like to have something out of we can do $500 and first pick pup back.... All stud services are to approved females only.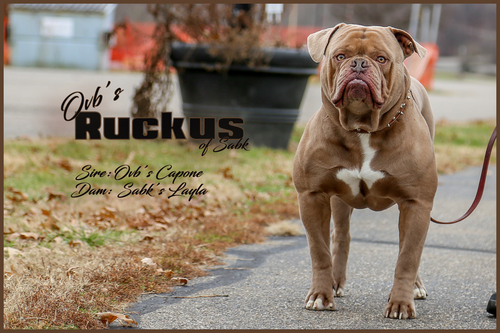 Copy on link below and put in web browser for his pedigree.....
http://www.pedigreedatabase.com/american_bulldog/dog.html?id=2742870-ovbs-raising-ruckus-of-sabk
Please do not copy or use without permission from Rick Roberts
Feel free to download and use images.